Annual Postgraduate Students' International Scientific Conference
Conference Archives
May 18, 2012 – May 18, 2012
"Danubius" University of Galati organizes the first edition of the international session dedicated to the scientific creation of master students.

The organizing of such an event is framed within the competitive spirit of a quality student and academic environment, facilitating contacts between students and the labour market. In a globalisation era, the adapting to market requirements and to standards imposed by the knowledge society are sine-qua-non criteria in creating a modern qualitative education.
The manifestation will be honoured by the presence of representatives, students and professors belonging to partner higher education and research institutes from home and abroad.
The papers selected will be published in student scientific journals printed by "Danubius" University (Student's Scientific Studies. Economic and Business Administration, etc.).
CONFERENCE AREAS:
MFPP - Public and Private Financial Management;
GFASE – Financial Management of Business on the European Background;
ACPP – Public and Private Audit and Control;
MACT – Financial Management of Business in Commerce and Tourism;
DC – Community Law;
SP – Criminal Sciences;
DAPE – European Law and Public Administration;
CJ – Judicial Career.
OFFICIAL LANGUAGE
The conference official language is Romanian.
PAPERS PUBLISHING:
Selected papers will be published in the following Journals: Ars Juridica or Student's Scientific Studies. Economics and Business Administration.
Participation of master students in the APSIS 2012 Conference is tax free.
January 13, 2012 – January 14, 2012
Danubius University of Galati, Romania and "Ismail Qemali" University of Vlora, Albania
announce
the 1st Edition of the Annual Postgraduate Students' International Scientific Conference
This year conference will be hosted by "Danubius" University of Galati, Romania
January 13, 2012 – January 14, 2012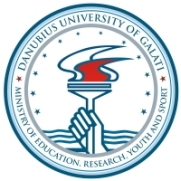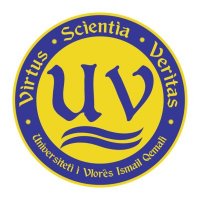 Partners: