17th International Conference on European Integration - Realities and Perspectives
Danubius University May 12, 2022 – May 14, 2022
Danubius University of Galati, Romania, together with its co-organizing partners, University of Camerino, Italy, University of Ruse "Angel Kanchev", Bulgaria, Aleksander Moisiu University of Durres, Albania, University of Tirana, Albania, Free International University of Moldova
is pleased to invite you to the INTERNATIONAL CONFERENCE  in Galati, Romania
hosted by Danubius University of Galati, Romania
CO-ORGANIZING UNIVERSITIES: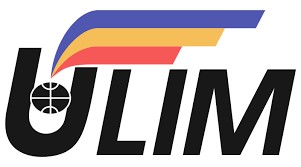 PARTNERS

Announcements
Two of our keynote speakers are:
Dr. Muhammad Shahbaz, Professor of Economics at the Beijing Institute of Technology, China and Visiting Research Fellow at the University of Cambridge, UK. He received his PhD in Economics from the National College of Business Administration and Economics, Lahore, Pakistan. His-research focuses on the development, energy, environmental, and tourism economics.
Professor Dr. Steve O. Michael, PhD Executive VP for Academic Affairs & Provost "Integrating CDU Advantage into Health Professions Curricula at CHARLES R. DREW UNIVERSITY OF MEDICINE AND SCIENCE CDU, President of the Association for the Global Advancement of Universities and Colleges (AGAUC) and the Interim Executive Director of the Association of Chief Academic Officers (ACAO)—a national association for provosts and vice presidents for academic affairs.
Posted: 2022-03-01
Conference Information